Description du produit
"Monochrome injection products

Professional technical team,
Precision supporting production equipment,
With seven sets of precision two-color molding machine,
Monochrome electric precision molding machine 50,
Advanced management mode, to win the support and trust of many large customers, such as Samsung, Foxconn, BYD, Logitech, SF Express, Whirlpool, Yuanwang Valley and so on.
Enterprises have been to follow the high efficiency of the work, the purpose of high-quality services to provide customers with a full set of injection molding manufacturing solutions.
Enterprises have always attached importance to precision manufacturing,
The existing sea-day two-color injection molding machine 10,
High-speed machine 5,
A total of 66 other injection molding machine.
Mold processing using the European imports Mickland processing center, summer Mirror mirror spark machine, Hexagon four yuan and other mold manufacturing equipment for many well-known domestic and foreign enterprises to provide high-precision plastic pieces!
Our range of business covers all kinds of consumer electronics, industrial handheld equipment shell mold, injection, spraying, silk screen, assembly and other full range of processing services, at the same time, our precision mold manufacturing also designed automotive, medical, smart home and other high-end industries, We also provide OEM and ODM solutions to customers around the world, dedicated to customer service around the world!

Jinyuan Kang injection workshop in the injection of production quality all used in Germany Bayer, the United States Huntsman, Taiwan Chi Mei, Nissan and other well-known international brands of raw materials. Using 100% raw material injection molding production, never use the secondary materials, each bag of raw materials are internal follow-up labels. Strict implementation and development of injection molding process to ensure that the first and production to maintain consistency. The company gradually implemented ISO9001: GB2008 quality management system, and employ more than experienced practitioners of quality management personnel; from the feed, production, shipping are controlled, can be investigated, traceable
Shenzhen Jinyuan Kang Industrial Co., Ltd. was established in 1999, the main research and development, design, manufacture all kinds of plastic metal mold, external injection molding, spraying, silk screen, printing, electroplating, finished assembly and other train services. Company is located in Shenzhen Pingshan New District, the environment elegant, convenient transportation, financial strength, well-equipped, covers an area of 40,000 square meters, more than 800 employees.
Shenzhen Jinyuan Kang Industrial Co., Ltd. has 20 years of mold R & D design and manufacturing industry experience, sophisticated mold technology team, advanced mold manufacturing and testing equipment; with a variety of tonnage precision injection molding machine, fully through the "ISO9001: 2008 version" quality management system certification , The general taxpayer qualification, import and export trade rights; products are exported to Europe and the United States, Asia Pacific and other countries and regions, is your quality, delivery, service, the best price unit choice! The company in good faith, sound, efficient and innovative spirit of enterprise, with full participation, unity Pinbo, quality products, customer satisfaction, continuous improvement, the pursuit of excellence in quality policy, the spirit of "credibility first, quality first, One, cheap first "business philosophy, and sincerely look forward to working with colleagues at home and abroad work together to create brilliant! Injection Department with a variety of domestic and foreign brands of single-color injection molding machine, the products involved in beauty equipment, smart wear, auto parts, communications equipment, home appliances, medical equipment, photographic equipment and other fields.
Jinyuan Kang injection molding workshop is specialized in dual materials, two-color molding and mold manufacturing high-tech enterprises. With the development of industrial technology, product appearance, function, structure and other aspects of the continuous improvement of quality, monochrome products have been unable to meet. I set the Secretary for professional two-color mold design and manufacturing as one, improve the quality assurance and service system to meet customer needs.
In the management of the full realization of the modern mode of production and management system, adopted the ISO9001: ISO / IEC 14001: 2004 / IECQ QC080000: 2005 / TS16949 international system certification.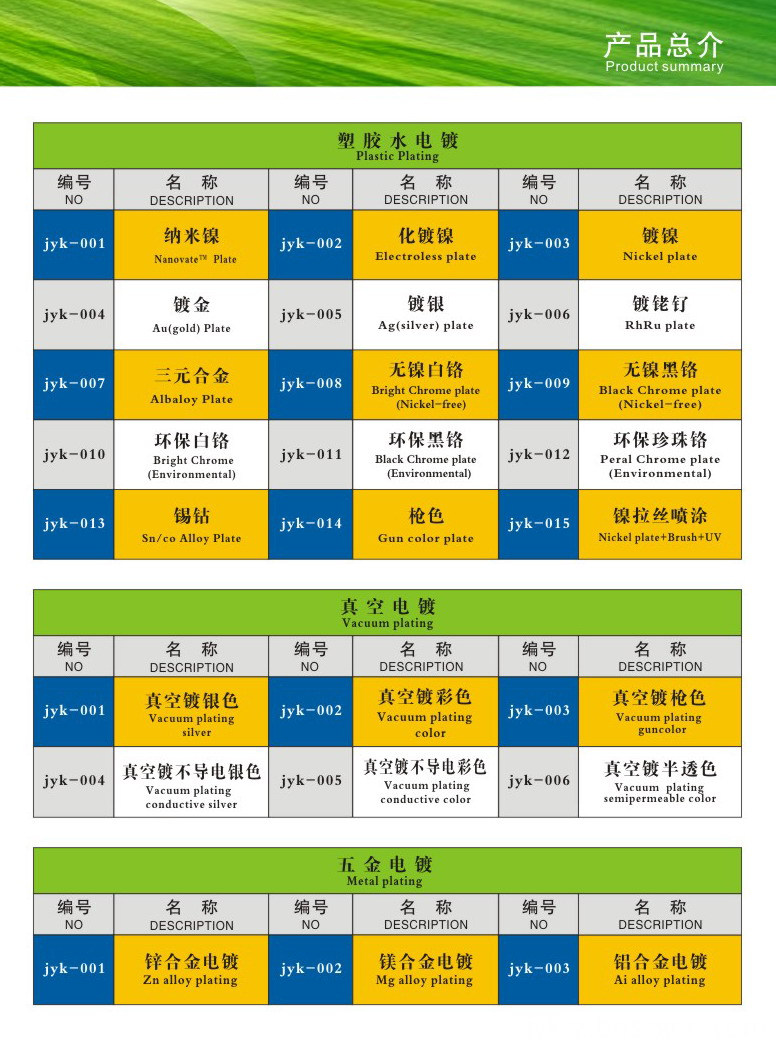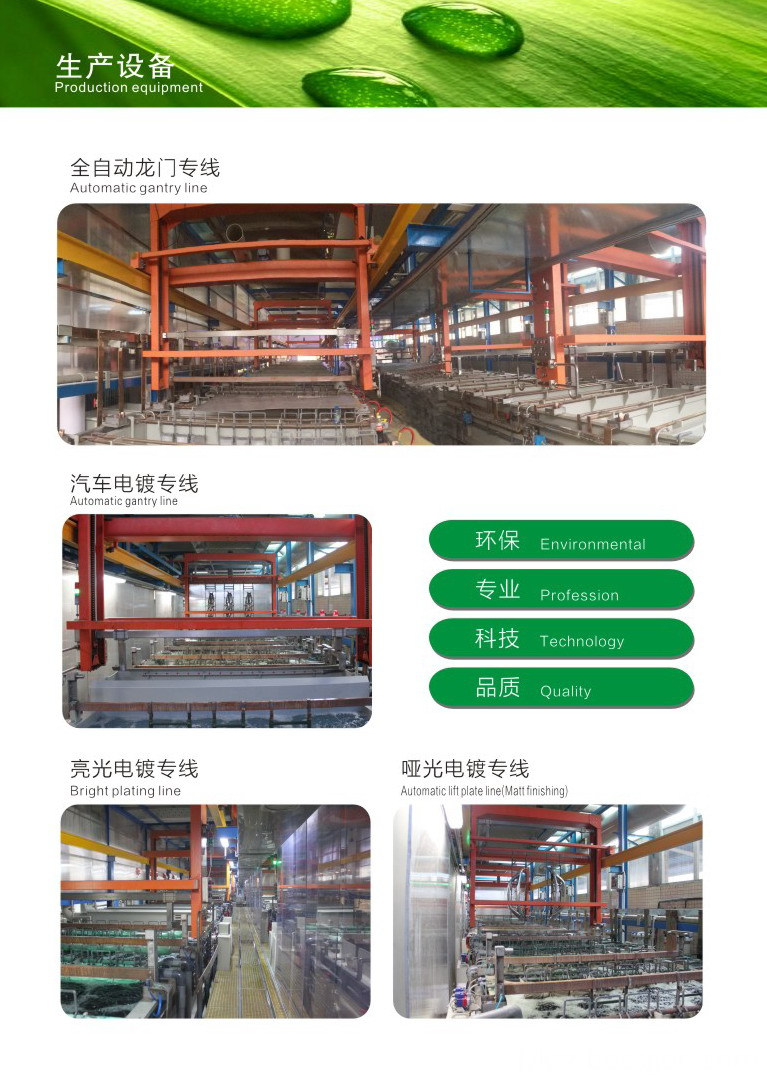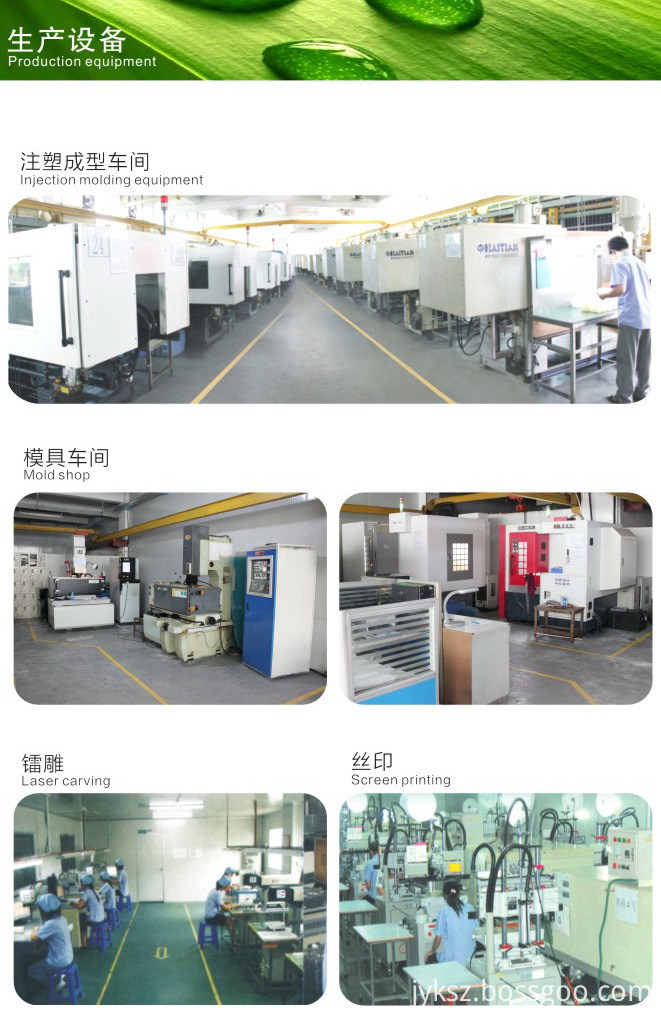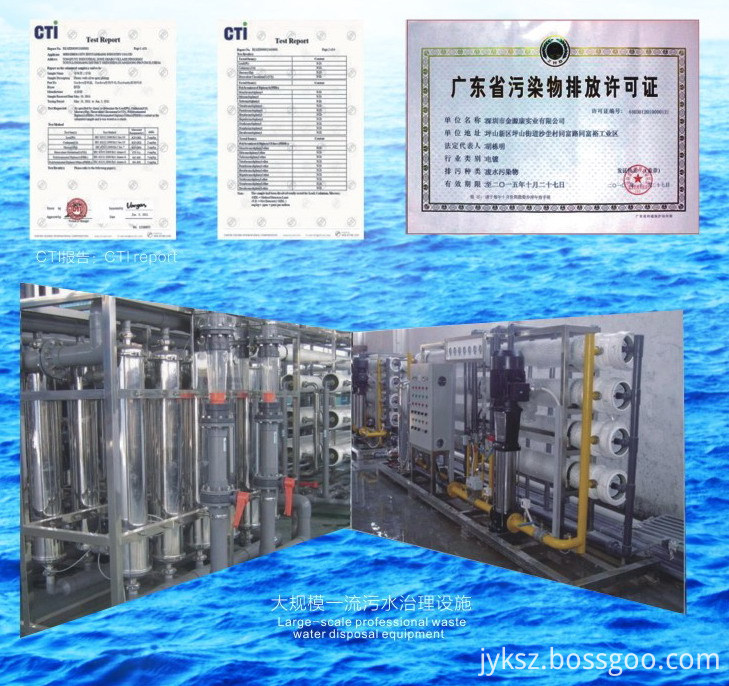 Jin Yuan Kang Industry Co., Ltd.
JYK Industry Co., Ltd est un fabricant professionnel dans le traitement de finition, les entreprises de haute technologie, les économies d'énergie et les entreprises de protection de l'environnement, situé dans le district de Pingshan, Shenzhen et spécialisée dans les pièces en plastique (plaque de phosphatage, passivation ) plaque autocatalytique, Nanovate (TM) plaque, peinture, laser, impression, moulage, injection de pièces en plastique et brossage, polissage et poinçonnage, etc. JYK Industry Co., Ltd. a été construit en 1999, avec plus de 20 ans d'efforts, l'innovation et l'équipe de recherche et développement professionnelle, l'équipement de test avancé et le concept de gestion génial, JYK a obtenu le développement durable et stable! Aujourd'hui, JYK compte plus de 40 000 mètres carrés d'ateliers professionnels standard, 5 lignes de production automatiques, 2 lignes de production sous vide, une ligne de pièces automobiles spéciales, une ligne de plaques sans nickel, une ligne Nanovate (TM), autres lignes de soutien. Unité de production: machines d'injection plastique 50 (y compris 7 machines à double injection), plus de 10 machines laser (y compris machine laser 3D 4), plus de 20 machines d'impression. Nous avons maintenant plus de 800 travailleurs, dont plus de 50 ingénieurs techniques de haut niveau et 60 travailleurs de qualité. Avec tous les efforts des travailleurs, JYK a été certifiée ISO 9001: 2008, ISO 14001: 2004, ISO / TS16949, OHSAS18001 et UL. Avec sa riche expérience et son équipement de test avancé, JYK offre à chaque client un excellent service! Nous insistons sur l'innovation axée sur les personnes, la poursuite de l'excellence pour servir les clients de bonne qualité dans la plaque à eau, plaque à vide et l'autre service de fabrication connexe. Plaque d'eau: Plaque chromée, nickel, or, chrome trivalent brillant, chrome noir trivalent, chrome trivalent perlé, nickel nacré, chrome perlé, pistolet noir, pistolet optique, Albaloy, sans nickel, nickel Nanovate, autocatalytique EN, etc. (ABS, ABS + PC, PC / PA), métal (magnésium, aluminium, zinc, acier inoxydable, cuivre, acier, etc.). Plaque à vide: Plaque de pulvérisation, dépôt par évaporation (VM, NCVM) et revêtement UV de différentes couleurs. Partenaires (pièces automobiles): BYD, Das Auto, Ford, GM, Baicgroup, Greatwall, Toyota, Benz, etc. Partenaires (pièces électroniques): Amazon, Apple, OPPO, VIVO, SAMSUNG, Lenovo, Huawei, Foxconn, Foxlink, Konka, TCL, Panosonic, Midea, Siemens, Philips, etc. Rencontrez l'exigence des clients est notre poursuite constante! Développement commun, la coopération gagnant-gagnant est notre objectif! Nous nous réjouissons de votre visite et construisons la coopération honnête!
Nom de la compagnie: Jin Yuan Kang Industry Co., Ltd.
représentant: HUdongming
Produit / Service: Processus de placage d'eau en plastique , Processus de placage sous vide , Procédé de placage de métal , Nano-placage , Auto Parts Plating , Processus de moulage
Capital: 10000000rmb
Année d'Etablissement: 1999
Volume total annuel des ventes (en millions de US $): US$50 Million - US$100 Million
Pourcentage des exportations: 41% - 50%
Total volume d'achat annuel (en millions de US $): US$50 Million - US$100 Million
Nombre de Lignes de Production: 10
NombrNombre du Personnel de R&e du Personnel de R&D: 51 -60 People
Nombre du Personnel de QC: Above 100 People
Service d'OEM fourni: yes
Superficie de l'Usine (mètre carré): 30,000-50,000 square meters
Adresse de l'Usine: Pingshan New District Industrial Zone Sha Tang Tong Fu Yu
Personne À Contacter: Mr. luo
Numéro De Téléphone: 86-0755-89924855